Name: By Shane Watson
Position: IT Support Manager for Duke University Medical Center Library and Archives
Years at Duke: 5
What he does at Duke: DeShane Watson's job is to maintain, maintain, and manage the technology resources available through the Duke Medical Center Library.
It's a job that keeps Watson riding the elevators to tour the three floors of the library in the Seeley G. Mudd building to perform regular maintenance and answer help tickets. He also manages the schedule of computer labs, iPads and other technologies imperative for research, clinical and administrative client needs.
"I make sure all the technology in the library works when it's supposed to," said Watson, who came to Duke in 2017. "If it breaks, that's what I'm there for. I like to be I'm the kind of person who, as soon as there's a problem, "I'll be there".
With several thousand patrons visiting the library each year to study or access research materials online, Watson solves problems ranging from computer connection issues to troubleshooting problems with conference room projectors and other hardware.
"I love helping people," Watson said. "I really love computers and helping people. I just get great pleasure from seeing them say, 'Thank you, DeShane.'"
Very first job: At the age of 16, Watson got his first job at McDonald's on Hillsborough Road in Durham, which now houses an Enterprise Rent-A-Car location. During a four-year stint there, he held various positions, including cashier, cook, and swing manager.
"I learned a lot about customer service and it really stayed true to the always fair customer philosophy," he said. "When it comes to business, they're right because they're the boss. It has always stayed with me in all my jobs.
What he likes about Duke: What he loves most about Duke is its commitment to having a diverse workforce and a welcoming community for everyone.
Watson has felt this support on an individual level, but it also comes from the campus vibe, which has more people from the Durham community taking advantage of the resources Duke provides than when he was a child growing up in Durham City. .
"I love the opportunities for advancement and the new diversity initiatives," he said. "What I mean by new is that it's not the same Duke I grew up with. Duke is much more diverse now than it was in the 80s and early 90s. 90. It's a more welcoming environment.
When not at work, he enjoys: After taking evening and weekend online classes, Watson is working to earn her bachelor's degree in information technology from the University of North Carolina at Pembroke, using the tuition assistance program available to Duke employees.
Watson plans to graduate in the fall of 2023 and plans to stay at Duke to continue her work at the medical center library.
"Duke is a great place to work. I love it here," he said.
Lesson learned during the pandemic: "Patience," he said with a smile. Watson learned to navigate while working remotely, spending more time at home than he wanted.
As he worked from home, Watson eagerly awaited the opportunity to return to campus while worrying about his family members who work in healthcare and were on the front lines of the COVID-19 response. , including his wife who is a nurse.
The past two years have been long, but after seeing his usual work routine disrupted, Watson learned to slow down, finding that showing patience and kindness to others and himself helped him through an unprecedented pandemic. .
"It just makes you a much more patient person," he said of COVID-19.
Something most people don't know about him: In the late 1980s and early 1990s, Watson was part of a four-person rap group called Black Brothers In Charge (BBIC for short), a group that included two co-workers from McDonald's and another friend from the North Carolina Central University.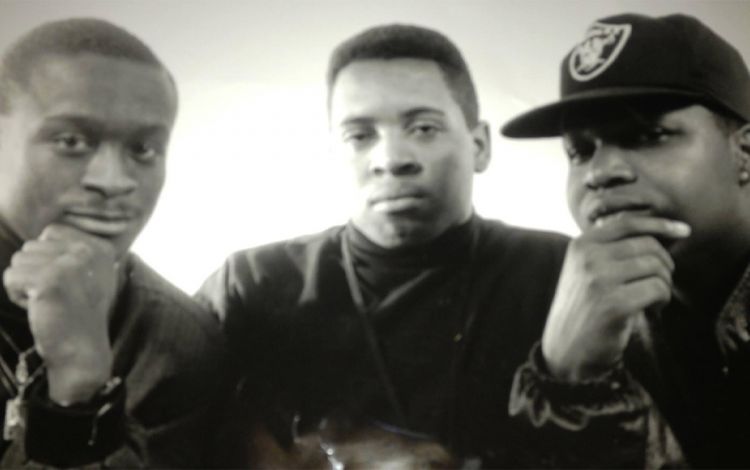 Watson knew he was interested in rapping after listening closely to T La Rock's lyrical abilities and the particular influence of LL Cool J's 1984 hit "I Need a Beat" at the age of 15. Inspired by Public Enemy and other early music from the Def Jam Recordings label, BBIC met every Saturday morning at a Bojangles in Durham to write songs.
"We did little strips and stuff like that, but it never got beyond that," Watson said. "Once life hit, we needed gainful employment."
Is there a colleague at Duke who has intriguing work or who goes above and beyond to make a difference? Nominate that person for the Blue Devil of the Week.